If your system has been crashed or not working in an ideal way, then you can get Recoverit to retrieve back your lost or inaccessible data. Download and install Recoverit on a working computer, prepare a blank USB drive or CD/DVD and connect it to the computer.
Step 1: Select the system crash data recovery mode
Launch Recoverit, please select the "System Crash Data Recovery" mode.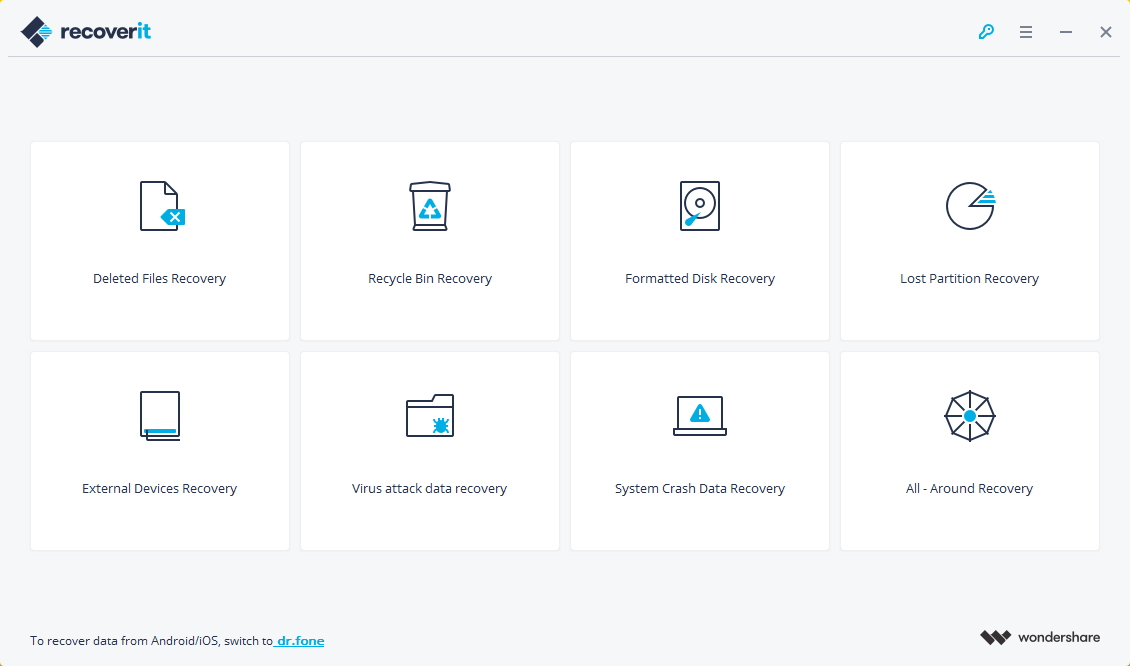 Step 2: Create a bootable media
Recoverit can be used to create a bootable media to help you extract data from a crashed system. Create a bootable drive to recover data when Windows system is unable to launch. Click the "Start" button to get started.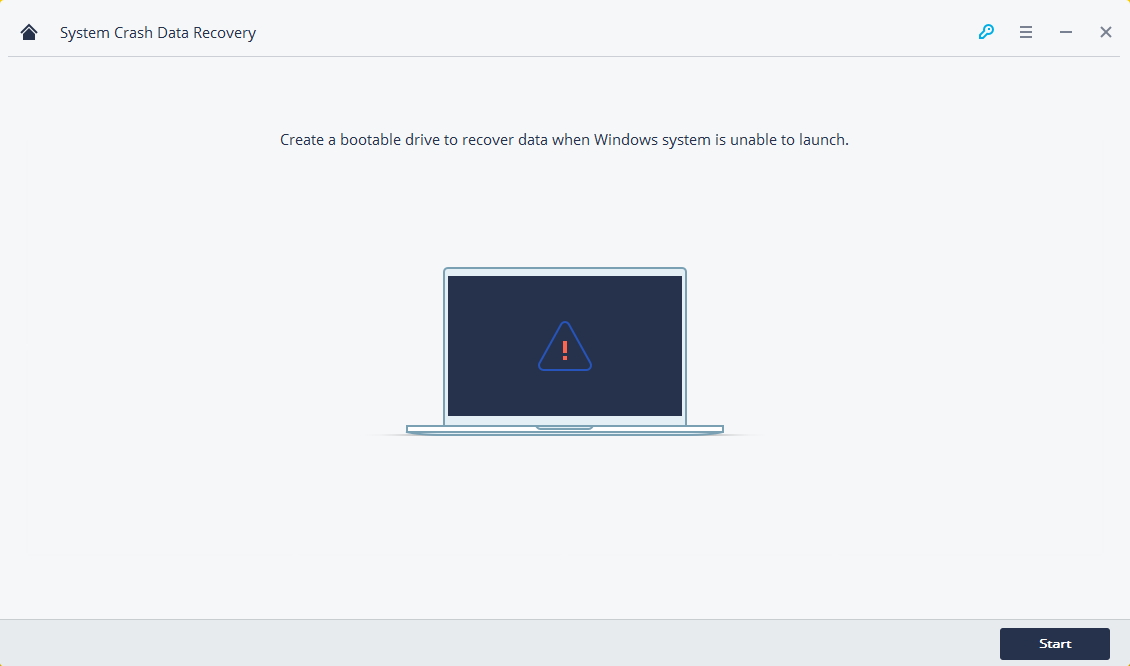 Then, select a mode to create a bootable drive. You can select USB bootable drive or CD/DVD bootable drive and click "Create" button to start.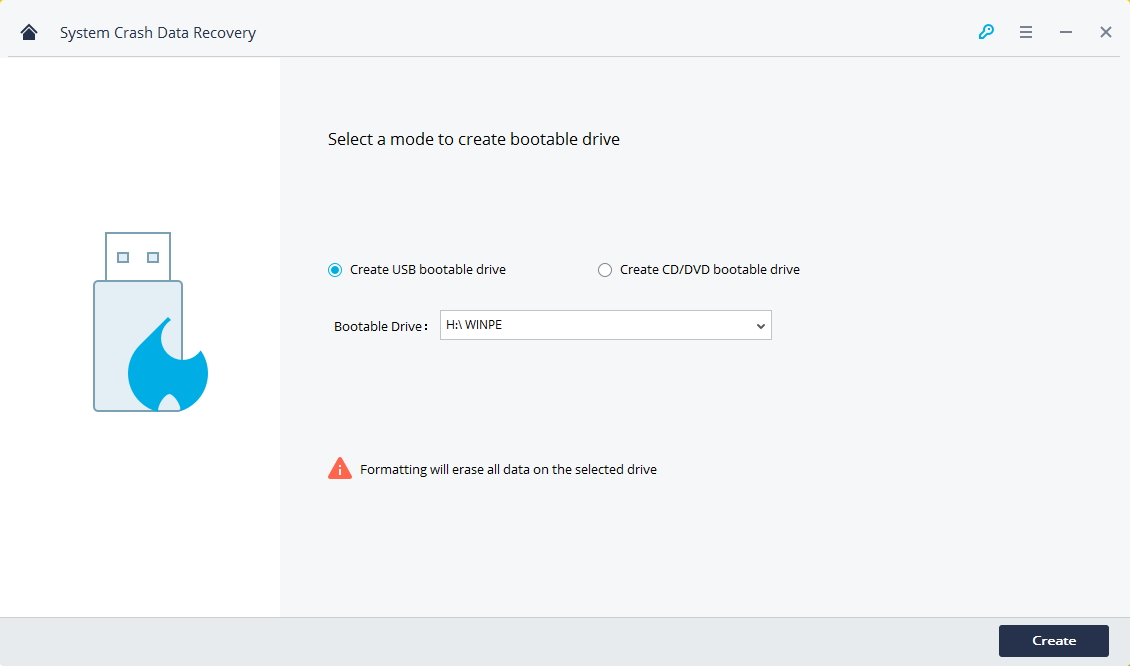 Once you choose to create USB bootable drive an alert message about formatting USB flash drive will pop up. Make sure you have backup your important data before formatting the USB flash drive to create bootable drive. Click "Format now" button to confirm.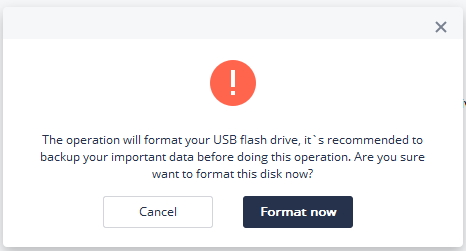 During the process of creating a bootable drive, please do not eject the USB flash drive or pull out the CD/DVD drive. It will take for a while to complete the creating process.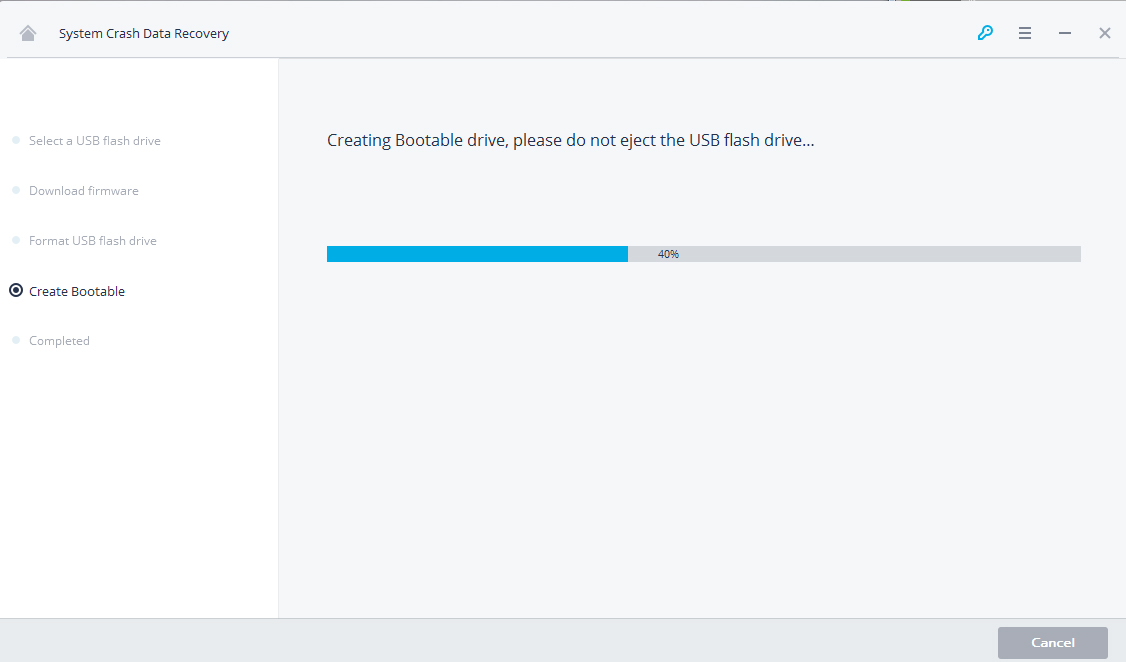 After bootable USB flash drive or CD/DVD drive is created, you will receive a guide to retrieve your data back.
Adjust the BIOS to boot from USB/CD/DVD drive: restart your crashed computer and press the BIOS entry key when the first screen displayed. You can check out this page to learn how to set your computer to boot from a USB drive or CD/DVD drive.
Connect the USB flash drive or insert CD/DVD drive to your computer.
Restart your computer and start to recover data from the crashed system.